Plumbing & Mechanical Contractors
FloPro Plumbing & Mechanical Solutions; Winnipeg, Manitoba. We are your local plumbing and mechanical contractors. We specialize in residential and commercial plumbing, new home construction, retail fit ups, service and maintenance, along with radon testing and mitigation, crawl spaces and ground covers. We offer free estimates city wide.
Customer Notice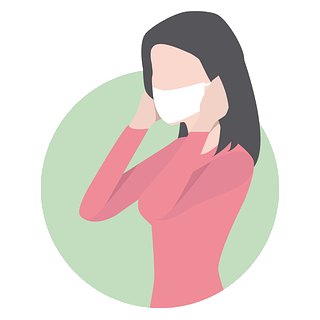 During this challenging time, FloPro Plumbing's focus has been on supporting our employees, our customer's and our community's health & safety. We also feel strongly about taking the proper precautions, social distancing when we can, and following public health orders in the local wholesales, suppliers and communities in which we operate.
We are happy to be open and operating our commercial and residential service departments and working to avoid disruptions caused by COVID-19, while at the same time acting responsibly to do what we can to prevent further spread of the virus.
We wanted to advise you prior to your appointment of our current safety protocols. We enter all occupied dwellings wearing our personal protective equipment (PPE) such as; masks and gloves, and continue to wash and sanitize our hands and equipment at every opportunity. During the time we are working in your home, we strongly encourage and kindly request that our customers also wear a mask during their appointments. We recognize that not everyone will feel comfortable wearing a mask in their own home however, we really do appreciate your cooperation for the safety of our staff and for you, our valued customer. If you do not have a mask, or are unable to wear a mask, please send us an email and let us know prior to our arrival.
Certified Installations of Fire Suppression Systems by Uponor
We had this great opportunity to plumb this new home that was designed as a barrier-free home and will serve as a group home. Designed to be an attractive balance between energy efficiency, accessibility and allowing people using wheelchairs to have access to the shower, bath tub, sink, toilet and kitchen sink and appliances barrier-free! This home also has a Uponor fire sprinkler system installed (by FloPro Plumbing). Multipurpose systems integrate the fire sprinklers with the cold-water plumbing lines in the house, so the sprinklers perform just like any other plumbing fixture. These systems were created specifically for residential use, and are designed to be easily and seamlessly incorporated into a home's construction process. Another benefit to this system is the state of the art fire suppression system can reduce up-to 40% less then conventional sprinkler systems saving homeowners $$$.
Customer Satisfaction Survey
If you have a couple minutes to spare, we would love to hear from you. Let us know how we're doing - take our survey - Thank you.